Coquitlam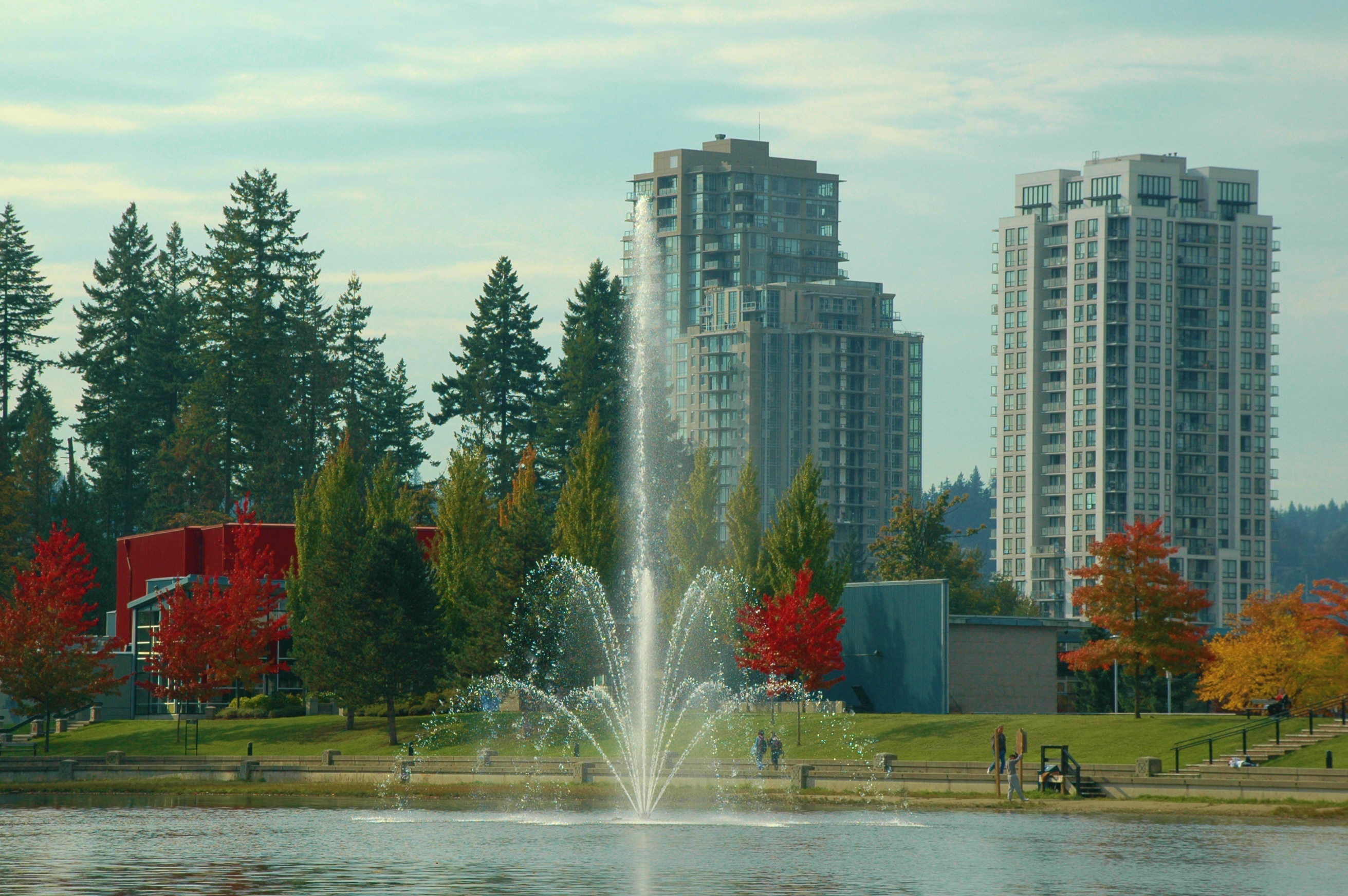 Coquitlam is a diverse and cosmopolitan Metro Vancouver community that provides residents with excellent access to business, employment and lifestyle opportunities.
Coquitlam is a mountainside community with unparalleled links to outdoor recreation on our many parks and trails and on Eagle and Burke Mountains. Coquitlam's City Centre, which includes civic amenities such as the Evergreen Cultural Centre and the Coquitlam City Aquatic Centre, is flanked by streams and rivers and is adjacent to the 103 acre Town Centre Park.
Coquitlam's retail businesses serve all of Metro Vancouver. In addition to being home to the 170 store Coquitlam Centre, Coquitlam boasts Metro Vancouver's largest concentration of furniture stores, anchored by Ikea. Beyond shopping, the City offers a wide array of culinary experiences, from contemporary North American standbys to the high-end Chinese and Korean cuisine.
The City is well served by transit, with close connections to the Skytrain and the quick comfort of the Westcoast Express commuter train which whisks Coquitlam residents to Downtown Vancouver in only 30 minutes.
Coquitlam's large landbase offers a number of receiving zones for new development. Coquitlam residents have the opportunity to choose high density properties in the urban core or single-family detached executive homes on Burke Mountain.
Our forward looking, progressive community is served by modern infrastructure and boasts excellent civic services. As you consider where to live in Metro Vancouver, we urge you to look at the Coquitlam advantage. At the nexus of lifestyle, access and affordability.
Coquitlam is strategically located at the geographic centre of the Lower Mainland, making the City an attractive place for residents, industries and a thriving retail sector. Coquitlam is bordered by the municipalities of Port Moody, Port Coquitlam, Burnaby and New Westminster, as well as the Fraser River to the south, Pitt River to the east and the Coastal Mountains to the north.
Source: City of Coquitlam Website